Sarpy County Board votes to oust treasurer
Published: Apr. 13, 2021 at 1:00 PM CDT
|
Updated: Apr. 13, 2021 at 4:39 PM CDT
PAPILLION, Neb. (WOWT) - After many stops and starts throughout the day Tuesday, the Sarpy County Board voted 5-0 Tuesday afternoon to remove the county treasurer, effective immediately.
The board hearing on whether to remove County Treasurer Brian Zuger started at 9 a.m., with the board moving into closed sessions throughout the day — and breaking entirely at one point to allow for a separate public meeting to be conducted.
After four hours of testimony full of math and formulas, and two hours of private debate, the board voted — unanimously — to put Zuger out of a job.
Around 4 p.m., the board resumed its hearing and shortly after began voting in favor of several removal points — before moving once again into executive session. Upon their return, they voted to immediately remove Zuger from his post.
"It was clear from the evidence presented that the circumstances warranted removal," Sarpy County Board Chairman Don Kelly said.
On Monday night, an injunction was requested in the matter with Zuger's attorney arguing that the board doesn't have the power to remove an elected official from office.
Before the hearing even started, Zuger's attorney Robert Schaefer objected to everything that was about to happen, saying the board session wasn't the right arena for the matter.
"I didn't know the process of what was going on with the hearing until the hearing started," Schaefer said. "It's a kangaroo court, basically."
Clete Samson, the county's outside counsel. said that board's removal of Zuger with cause was within its power, but that it could be appealed.
"Essentially. it could end up at the Supreme Court level," Samson said.
The county appointed Tracy Jones, director of the county Veteran's Service Office, as its interim treasurer. The board has 45 days to select a permanent replacement for Zuger.
"The Board is confident in Tracy's ability to manage both the Treasurer's Office financial operations and the staff, and our search for a qualified candidate to complete the Treasurer's term will begin immediately," Kelly said.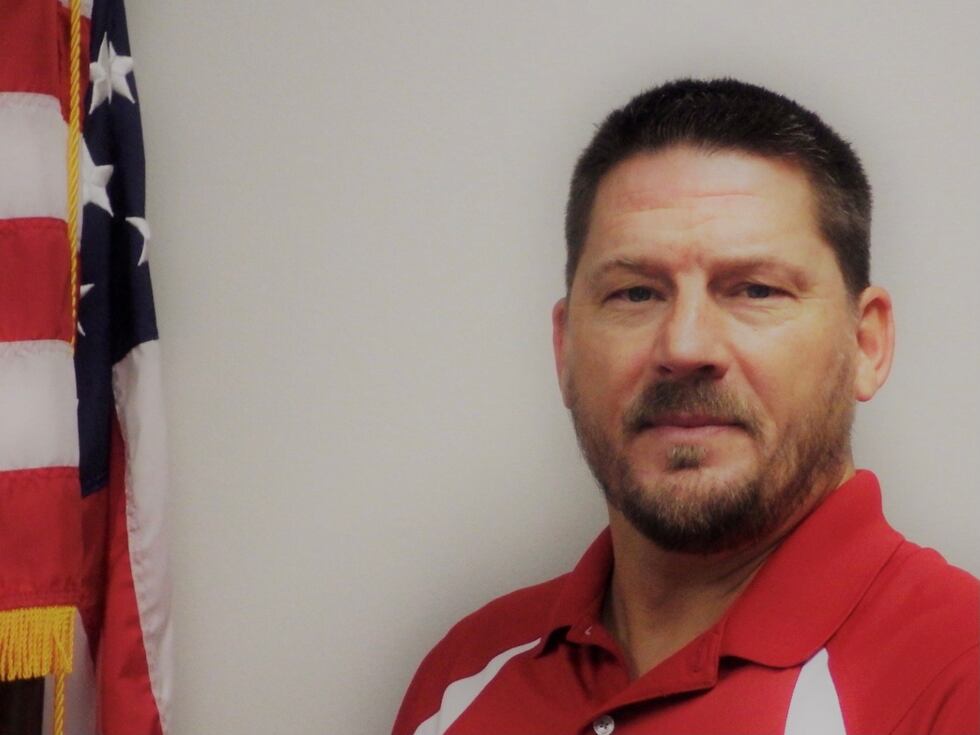 Tuesday's decision comes about year after the state auditor began looking into the treasurer's office. It all started with an anonymous tip to state auditors about a vacation timecard.
"We were worried about the Sarpy County taxpayer," auditor Mary Avery said.
In November, an audit report was released, citing 14 deficiencies in distributions, reconciliation, and reporting. On March 9, state auditors released an attestation report showing that Zuger's office overpaid or underpaid $12 million in public funds to different school districts; and failed to properly disperse a percentage of revenue paid to the county from OPPD, which the utility pays in lieu of property taxes.
Zuger, who has been in office for two years, argued that the violations started under the previous treasurer, that his predecessor had messed up the formulas, too — and that he was fixing it.
"With the statute that goes back to 1958, you could extrapolate that we haven't done this right since then," Zuger said.
The board chairman said that after hearing Tuesday's testimony, he was surprised the county hadn't had a full audit in nearly 30 years.
"The public expects us to manage their money safely and in accordance with standard practices," Kelly said. "It was clear from the vote that our board has lost confidence in the ability of our current treasurer to do that."
Zuger said the fight isn't over. He vows to challenge the decision in district court.
His attorney said that beyond his client's appeals, he may very well run for the county treasurer seat in two years.
Watch portions of Tuesday's hearing
—
This is a developing story. Stay with 6 News for updates.
Copyright 2021 WOWT. All rights reserved.